Project Freight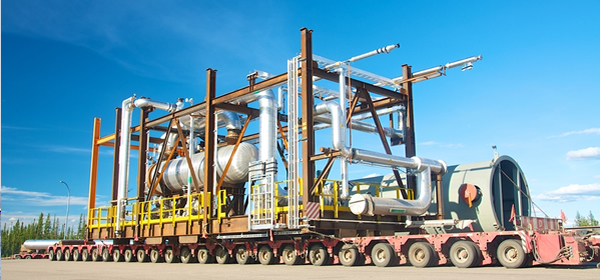 When you need to move a large quantity of seasonal items or an entire warehouse of products, Project Freight is a great solution. You can get a very competitive quote for multiple-shipment projects along with a dedicated service team to manage your shipment. Tri-ad gives you even more opportunities to save money because we work with a vast network of national carriers.
Project Freight Management
Tri-ad's extensive project logistics experience provides integrated turnkey forwarding services for a wide array of industries to all parts of the world. This shipping solution works well for materials weighing several hundred thousand tons. It's also an effective solution for cargo that cannot be handled by standard freight equipment such as trucks, aircraft, or ocean freight containers.
Our project freight services encompass an array of professional logistics services, including warehousing, storage and a distribution network. Whether you need to send large quantities of freight to remote locations or move oversized, overweight containers, our Project Freight services excel providing customers with the best quality, door-to-door transportation solutions.  A dedicated service team will manage your shipment from start to finish.

Project Freight Specialists
Tri-ad employs an elite staff of expert transportation specialists who develop innovative solutions for any and all shipping requirements. Our project freight shipping services are dependable and feature all the exceptional services you need to move your freight quickly and securely.
With seamless customs clearance, Tri-ad delivers flexibility and control over your cargo throughout its journey. We partner with all major carriers around the globe to provide lower costs and better customer service. Our goal is to develop long-term partnerships with shippers and customers and we do this 24 hours per day, 365 days per year. Trust Tri-ad with your most essential shipping needs every day.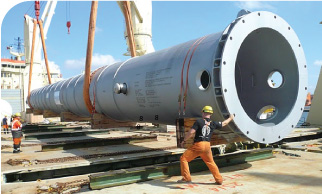 Off Shore – with a growing number of oil & gas rigs being sourced from offshore, Tri-ad has the experience and expertise to meet the requirements
On shore – all environments from local cities worldwide to challenging or even extreme – deserts, permafrost regions to mountains
Reliable, international expertise which provides a single-source, integrated service resulting in a more efficient completion of the clients project
Single-source capability reduces complex interfaces improving time spent in project management & cash flow
Adherence to industry production, safety standards, and shipping process
Experienced personnel with extensive contacts in the shipping industry, provide the client with cost effective options and optimum logistics strategies.