About Tri-ad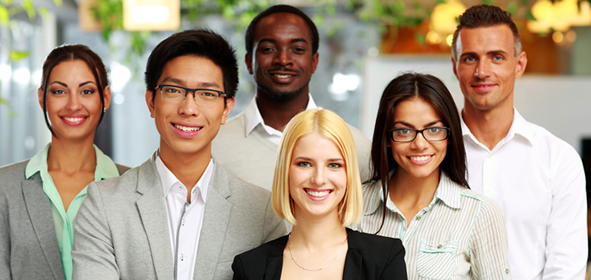 Tri-ad began doing business in 1988 and has grown into a multi-million dollar freight forwarding company. Our name means "Three Modes" and represents the three major modes of transportation offered by our company: Land, Sea and Air.
Global Outreach
The company was founded by Linda M. Collier, a former transportation executive with years of experience at a major European freight forwarder. Today, Tri-ad has over 90 employees and has become one of the premier international freight forwarding companies around the world. Because of our many global partners, we can offer a seamless system that integrates the three modes of transportation, giving our clients faster, more secure services.
Tri-ad has been named Canada's Fastest Growing Company for 3 consecutive years, and founder, Linda Collier, has received many other awards for her extraordinary leadership. We lead the competition with an ever-expanding array of professional services for every major market segment.
At Tri-ad, we take full advantage of the most innovative technological breakthroughs for the custom freight forwarding industry. Our customers can easily access all types of information about their shipment with our proprietary interactive software which tracks, traces and retrieves global contacts.
Dedicated to Excellence
Our well established I.T. and M.I.S. departments have been designed to streamline and simplify every process at Tri-ad. We believe global shipping should be fast, efficient and affordable and that's why we continuously update our technology and add to our skilled staff and other resources.
Each year, major organizations trust Tri-ad with their shipping needs. As an IATA Agent, we have better routing and scheduling flexibility with all major airlines and ocean carriers and offer heightened services through all major air ports and sea ports including LAX, SFO and ATL.
As members of the World Freight Alliance, Tri-ad is proud to be the only Canadian Forwarder chosen to represent this group. Our worldwide partnerships allow us to be part of a large buying group. Last year, we moved 688,000 TEU's and 422 million kilos of air freight.
At any given moment, Tri-ad is shipping a host of commodities across the Globe to support our customers, partners and communities. We use Cargowise to help our customers compete in today's global economy as we orchestrate complex logistics with the highest levels of efficiency, agility and visibility.
When you need goods transported, warehoused and seamlessly managed to support your supply chain, Tri-ad works with you to deliver intelligent, customized solutions designed to accommodate your exact needs. As part of the customer service commitment, our in-house technology team overseas the management of data flow amassing shipment details from all sources and converting that data into our interface.   No matter where in the supply chain, every milestone is accessible through Tri-ad Easy Track