Ocean Freight Shipping from Tri-ad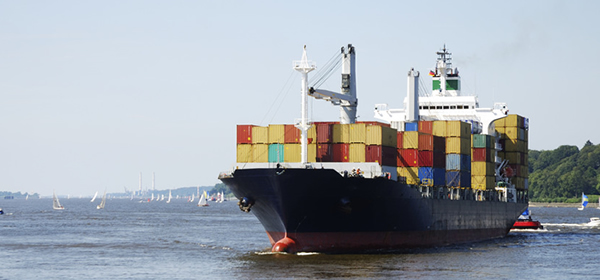 Triad offers a wide range of Ocean Freight shipping options to ensure that your cargo reaches its destination safely, on time and in a cost-efficient manner. We work with many of today's major ocean carriers and these include planned space protection from all leading container ports in the world. This assures dependable, on-time services to all global destinations.
With years of ocean freight experience and an expansive network of global freight and transportation services, Tri-ad can handle all types and sizes of shipments. From full container loads and oversized cargo to less-than-container loads, your company can take advantage of one single source to manage all your ocean freight services worldwide.
Freight Forwarding
Tri-ad will book your cargo, arranging for pickup and delivery. Additionally, we manage shipping documentation for all carriers and points of destination. We have the experience and the resources to facilitate the complete forwarding process. We offer an end-to-end ocean freight shipping service that is unparalleled along with weekly fixed sailing schedules.
FCL (Full Container Load)
Tri-ad is a leading Non-Vessel Operating Common Carrier (NVOCC) with extensive global carrier relationships. This gives us the ability to offer frequent departures at highly competitive rates from major ports around the world.
LCL (Less-Than-Container Load)
Get departures between all major seaports for less-than-container load (LCL) shipments at affordable rates. We manage each step along the way to give you greater visibility throughout the shipping process.
Sea/Air Service
Our Sea/Air Service works well for those who need faster transit times but are not willing to pay expensive air freight charges. Our sea/air service combines the economic value of ocean freight with the speed of air freight.
Complex Project Cargo
Take advantage of our customized single-project solution when you need to move oversized, overweight, or high-value cargo around the world. Our skilled logistics team manages your project every step of the way to deliver global services, managed costs, and dependable project management.
Specialists in Ocean Freight
Tri-ad offers proven, trusted ocean freight services to and from major ports around the world. With a network of regional gateways and consolidation centers, we are able to manage cargo flows and EDI connectivity with vessel operators. Customers receive advanced tracking and reporting options. Streamline your ocean freight shipping and get enhanced visibility of your shipment with our advanced technology. Tri-ad is the dependable choice for ocean freight shipping around the globe.