LOGISTICS AND DISTRIBUTION
The Collier Group (TCG) sister company to Tri-ad specialize in warehousing and 3rd party logistics services that can be customized to our customer's needs
TCG is your third party logistics provider – We offer warehousing, pick and pack, inventory control, special project work and cross docking at our high security, state of the art, bonded facility in Mississauga, Ontario apart from our national coverage.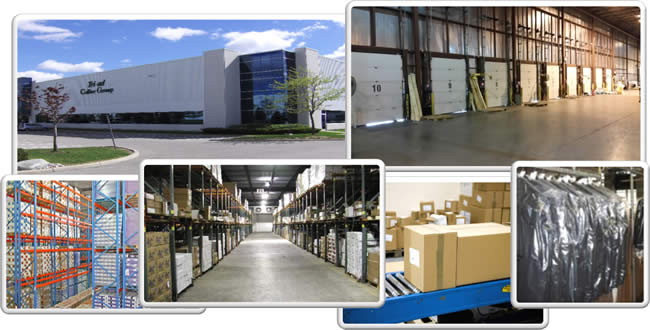 Whether short term or long term, your goods are monitored from the time they arrive at our facility. Hand held scanning devices notify our Warehouse Management System (Cargowise) that your merchandise has been offloaded and placed in a designated area
Orders are placed via EDI and our staff of professionals will safely and accurately pick and pack your order for shipping to final destination. Tracking numbers are updated in the system as well and inventory.
All logistics activity is available for our customers to see via our secure log in. Not only can you have visibility to your inventory and status of your shipments but we also offer the ability to run various reports. Information at your finger tips anytime you need it