Air Freight Shipping from Tri-ad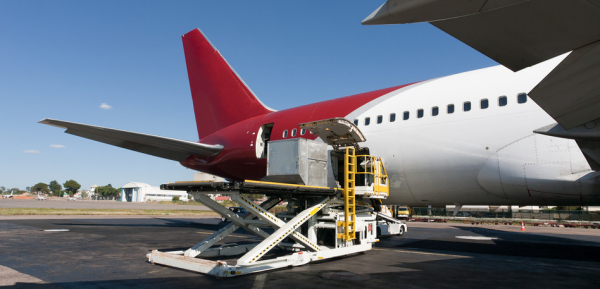 Tri-ad is a global provider of premium air freight services. We operate within a best-in-class segment of the expedited transportation industry delivering a broad array of freight forwarding services for companies around the world. Our services include Air Cargo, Expedited Air, Consolidated Air, NFO, Air Charters and Just in Time services for critical business shipping.
We understand the importance of offering customized, affordable international air freight forwarding services. Whether you need small express shipments or large scale projects, you can count on attention to detail in every aspect of your shipping experience..
With 24/7 availability, our global operation expands to the far reaches of the world. We monitor your air freight shipment throughout its journey and provide you with up-to-date information anytime you need it.
As a full-service air freight provider, Tri-ad has years of experience even with oversized and overweight shipments with special requirements. No region is off-limits and every type of air freight service is available. We are IATA licensed and specialize in challenging projects, working with the world's major commercial airlines, all-cargo carriers, and charters.
Trans-Border Time Definite Services
Tri-ad has a strong reputation as a specialist in offering comprehensive distribution and transportation system, along with simplified trans-border services. We strive to exceed transit times throughout the United States, Canada, and Mexico, offering fast trans-border services between any two points in the U.S. Canada or Mexico.
Next Flight Out
Assured next available direct, non-stop booked flight.
Overnight
Shipment is delivered on the following business day no later than 5:00 p.m. Delivery before noon can be scheduled to most destinations.
Standard Air
Shipment delivered on the second business day no later than 5:00 p.m. Customs paperwork delivered to the broker within two hours of flight arrival. Delivery before noon can be scheduled to most destinations.
Consolidated Air
Consistent 3-5 day service that meets receiving and distribution requirements at a competitive price. Freight is consolidated to save money.
Charters
We analyze route, payload and time scale to propose the most suitable aircraft. We offer part charters, backloads and ad hoc. Cranes and custom built loading pre-flight advise on packing. Wide range of fleet sizes to accommodate heavy and out of gauge shipments.
No size or weight limitations. Positioning in any major city.   Any aircraft size up to and including Antonov.
Hand Carries
Tri-ad can arrange a flight and provide a Tri-ad employee to physically ride with the shipment, customs clear and hand carry directly to the client's door at destination.
A Global Leader in Air Freight
Working with the world's major commercial airlines, Tri-ad provides a wide variety of global airfreight services designed to give our customers flexibility and competitive pricing. We prepare all necessary documentation and paperwork including export and import documents and handle shipment tracking. Flexible delivery options include door to door or airport to airport services. Whatever you need, Tri-ad provides!